Best Android, iPhone and iPad apps of 2012: best side-scrolling action games
13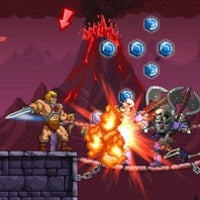 2012 was a great year for apps. Apple's
App Store accumulated more than 775,000 apps
and Android's
Google Play was on par
with similar numbers, but in that deep forest of applications, it's sometimes hard to find your way.
That's why we are hand-picking the best software of the year, the best games and the best apps. After starting with a dirty dozen of the best Android and iPhone racing games, we now continue with action games, one of the most diverse and prolific game genre. Who doesn't want some dynamic action after all?
We have carefully selected only the best titles in the side-scrolling brawler genre for Android and iOS, so take a look.
Best Android, iPhone and iPad apps of 2012: best side-scrolling action games