Beam time: LG G3 Laser Auto Focus technology explained
23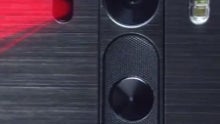 What's
LaserAF
, and why was LG touting at the
G3 presentation
event like it's the best thing after the discovery that kiwifruits can be eaten with a tea spoon? If that's been the question on your mind since the grand unveiling of the
LG G3
, here's the scoop (pun intended).
If you've seen or heard about those laser beam range meters used in construction and/or interior decoration, the LaserAF technology that comes with the 13 MP camera of the G3 works in a very similar way. The LaserAF module on the back of the G3 emits pulses of low-intensity infrared light through collimating optics, and the precisely located elliptical infrared sensor to the left of the camera waits for the rays to get refracted, and bounce back to it. Needless to say, the cone-shaped beams are certified to be eye-safe, not like on some of those cheap laser pointers that burn retinas... or eyebrows. The electronics then continuously measure the round trip travel times for each infrared pulse beam, establishing a precise range to the subject. After the ISP receives the measurements of exactly how far is the object or scene of interest in front of the lens, it locks in the respective focus depth. This all happens for a fraction of a second, without wandering around, or second-guessing. To be more precise, LG touts 0.276 seconds autofocus time, which is quite impressive indeed.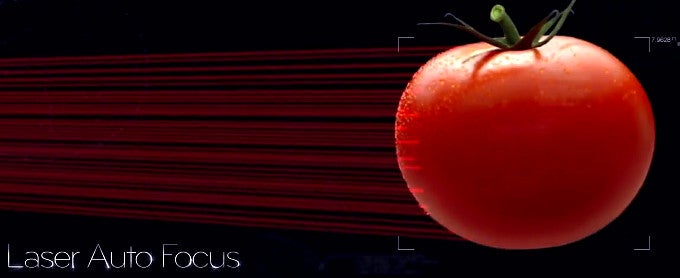 We wouldn't say, however, that this focusing period differs that much from the 0.3 seconds that Samsung touts for its
Galaxy S5
, or HTC for its One (M8). Given that the three manufacturers say they achieve the rapid autofocus with different methods - Samsung with its Phase Detection Auto Focus system, HTC with its
Duo Camera
setup that uses a second sensor/lens kit for added depth perception, and now LG with the LaserAF system.
The LaserAF speed, however, is not the whole story with the LG G3 here. The precise distance pointer helps establish the perfect focus on exactly the object or person you desire, for instance, plus it helps in tracking when those objects are moving, constantly beaming infrared laser pulses back and forth, and making the focusing system work both hard and smart for its money. Check out how the whole system performs from the 0:35 point in the video below.