BadaAndroid project brings Android to Samsung's old Wave and Wave II
19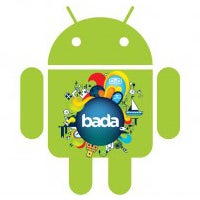 Remember
bada
? It was Samsung's proprietary smartphone OS, which was supposed to be the company's alternative to Android, before it got
absorbed
by Sammy's latest platform –
Tizen
(which
hasn't really made it
to the smartphone scene yet).
Well, prior to being sent to obscurity in 2013, bada did make it to a few smartphones, which were all part of Samsung's "Wave" series of handsets (trivia: "bada" means "ocean" in Korean – see what Sammy did there, we do). The flagships of said series were 2010's
Wave
and
Wave II
(pretty similar phones – one can hardly call them two different generations), with 2011's
Wave III
after.
The Wave flagships were pretty to look at, constructed with metal, had a rather powerful hardware (at the time), and felt like premium handsets in the hand, which led to them gathering a rather small, yet – devoted community of followers.
Naturally, as one would expect, part of this community consists of developers, who are just the right amount of knowledgeable, a bit of Wave-ardent, and a spoonful of stubborn, as they have been working on a project, dubbed the BadaDroid Project, which aims to bring Android to the long-forgotten bada handsets.
XDA Developer volk204 is one of the supporters of this initiative and has recently released the latest ROM from the BadaDroid family. It's called OmniROM and is the most functional Android ROM (4.4.4 KitKat) for a bada device to date. It supports the original Wave and the Wave II, and is reported to be suitable for day-to-day use, if one is willing to overlook a few bugs and mishaps.
Anyone, planning to wipe the dust off their Wave and attempt to install this, should be aware that the ROM is still in Alpha stage and, more importantly, it will wipe your bada, so there will be no going back. Current known issues are:
Using 2G causes some problems (3G functions correctly, though, and you can force that easily).
Conference calls don't work.
Audio codec settings are a bit flaky, but problems are rare enough.
Battery meter doesn't always end up being accurate
So, any Wave and Wave II lovers out there? Planning to give this a spin?
Samsung Wave and Wave II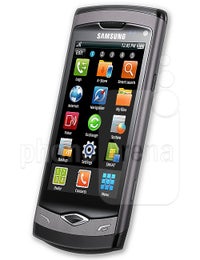 source:
XDA Developers