Samsung unveils the bada platform
0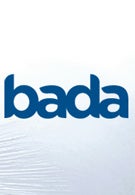 Unless you've been living in a cave lately, you surely know that
Samsung is gearing up to deploy a
brand new platform
on the smartphone market, called
bada
(meaning "ocean"). As we have now finished watching the live webcast, we can certainly say smartphone users (and smartphone user wannabes) certainly have what to expect from the new platform.
To start with, the guys at Samsung seem pretty eager to expand their smartphone market share and they clearly intend to do it with bada. The words "smartphone for everyone" should be enough to illustrate the idea.
In general, what users should expect from upcoming Samsung bada-powered phones is a preserved style (well known to us from the company's latest phones) and an intuitive touch interface, combined with the features of bada.
Speaking of features, we have to admit the platform seems capable enough to compete with the leading operating systems out there. Samsung is clearly focusing on developing a rich application experience (delivered to users via the company's application store). Surely, gamers will be delighted to know that bada will support advanced
3D graphics
, which will allow for some nice-looking games. At the presentation, they demonstrated Resident Evil running on bada and it looked quite sweet indeed.
bada will also have other hot features as
multitouch
and location-based services, with the former being said to enhance the social networking capabilities. The list continues with support for Flash, in-app purchasing, etc.
So what about the phones that will be running bada? It seems that only
touchscreen handsets
will be able to take advantage of the new platform. The first devices should be released sometime in the first half of next year, with Samsung targeting worldwide distribution with massive volumes. You know, so that there'll be a "smartphone for everyone". How sweet… Well, one more OS won't hurt anyone, we guess, so let's give it try, shall we? Once it's out, of course. Hey, developers, you
might
want to head
this way
.
source:
Samsung