Back on track: Tasker once again available on the Play Store after Google takes it down
5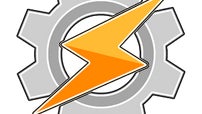 Just yesterday, observant Android enthusiasts noticed that arguably the most powerful automation tool available for the platform, Tasker, was sadly MIA from the Play Store.
It was taken down by Google due to violation of Android 6.0 Marshmallow's Doze battery-saving optimizations.
As a reminder, Google is not keen on handset manufacturers or third-party developers
meddling with its Doze
:
"This app has been removed from Google Play for a violation of the Google Play Developer Programme Policy regarding Dangerous Products. Please review the Optimising for Doze and App Standby article, modify your app's manifest and resubmit. More details have been emailed to the account owner."
- Google's reasoning behind the initial removal of the app.
It seems that the beta version of the automation app, which was not published to the Play Store, sported a controversial permission in its manifest — android.permission.REQUEST_IGNORE_BATTERY_ OPTIMIZATIONS — which obviously bypasses Doze's nifty power-saving abilities. This led to the takedown of the flagship app, which did not come with said permission.
Now, Pent, the developer behind Tasker, is not exactly sure how the controversial permission got detected by Google. There are a couple of plausible scenarios, but it's mostly irrelevant now, as the app is back on Google Play. Yes, it seems that the controversial permission has been removed from the beta version, and the otherwise rather useful app is once again available for just anyone to download and use.
Be warned, though: the app is indeed one of the most powerful ones available for Android, but comes with a steep learning curve and might be a bit overwhelming for people who are not familiar with it.