Google won't let OEMs change Doze Mode settings in Android 6.0
21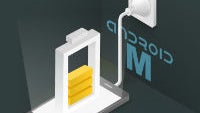 The Android Compatibility Definition Document (CCD) covers what Google requires of OEMs in order to be allowed to offer Google Play services on an Android device. The updated version of the CCD for Android 6.0 has come out, and it details a couple new requirements, including rules about
full-disk encryption
as well as how Marshmallow's new Doze Mode must be implemented.
Doze Mode is the new feature designed to make standby battery life much better in order to give users more battery life overall. To do this, Doze Mode will put all apps to sleep when the device isn't being used and only allow syncing at certain times, although important push notifications will also be let through.
The rules in the CCD make it clear that Google doesn't want OEMs messing with how this works:
All apps exempted from App Standby and/or Doze Mode MUST be made visible to the end user. Further, the triggering, maintenance, wakeup algorithms and the use of Global system settings of these power-saving modes MUST not deviate from the Android Open Source Project.
By default, only Google Play services and Android Device Manager are exempt from Doze mode. But as you can see, OEMs will be able to have apps running on your device that will be exempt from Doze Mode. OEMs will have to let you know about those apps, but it is unclear if you will be able to revoke the exemptions for those apps. Still, other than adding apps that can avoid Doze Mode, OEMs will not be allowed to mess with the feature in any other way.