BBM removes wait list after hitting 10 million downloads on Android
13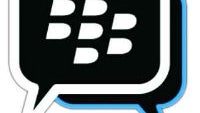 BlackBerry as a company and as a platform may be seeing its market share dropping, but the BlackBerry Messenger app has been very popular since it was released on Android and iOS this past week. The app has seen pretty substantial download rates even with its waiting list to actually use the app. But, that wait list has been removed and users are now free to get their BBM on.
BBM has been popular on both Android and iOS, which makes it hard to tell if more BlackBerry users have upgraded to Android over the years than they have to iOS. The iOS App Store shows BlackBerry Messenger as number 2 on the list of free iOS apps, while the Google Play Store is showing BBM at number 7 in the top 10 free apps, and it has passed the 10 million download mark to slide into Google Play's ambiguous 10 million to 50 million download category.
It only took BBM
one day
to break the 1 million download mark on Google Play, and it is not slowing down just yet. Unfortunately, iOS doesn't give even general download numbers, so we don't know how big it is there, but given how high it is on the top charts, it must have quite a few downloads. And, the best news so far is that no one on Android or iOS needs to worry about the wait list anymore. If you download BBM, you should be able to sign up and get going right away.