BBM for BlackBerry 10 to use darker theme to prolong battery life
9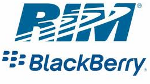 On Monday, we showed you a leaked slide that
outed the L Series and N Series handsets for the new BlackBerry 10 OS
. The L Series, expected to be first to launch in September, will forgo the traditional physical QWERTY keyboard which will be found in the BlackBerry Bold-esque N Series. Besides new handsets, BlackBerry Messenger, one of the two most beloved applications by BlackBerry users (email being the other),
will also be getting a refreshed new look
if another slide obtained by
N4BB
is legitimate.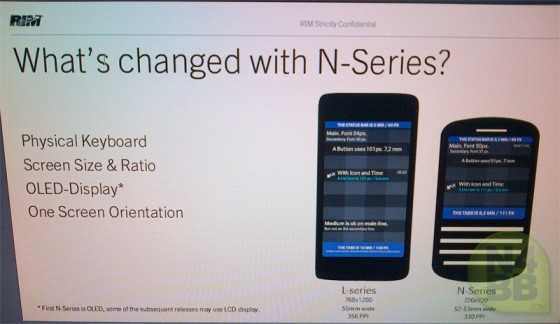 This leaked slide purportedly shows the new BlackBerry 10 handsets
According to the slide, BlackBerry Messenger will have a black theme using darker colors
which should help extend the life of the battery
because the OLED screen requires less power to display them than it does with brighter colors. We all can use longer battery life, but BlackBerry users haven't been hamstrung by the cell in their handset as much as Android users running over LTE have been. The slide from RIM indicates that switching BBM to a simple black theme can
decrease battery use by 25%
. Further optimization of the OLED screen that will apparently be on the new BlackBerry models, can result in a hefty 75% decrease of normal battery consumption.
If this focus on what the BlackBerry user needs for a great user experience permeates the new hardware and software, rumors of RIM's demise might have been greatly exaggerated.
source:
N4BB