First BlackBerry 10 devices emerge: RIM introducing L-series in September, N-series in Q1 2013?
29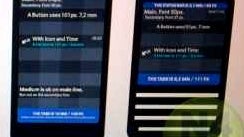 Research in Motion is one company in dare need of new and exciting products, and BlackBerry 10 is expected to provide exactly that - a complete overhaul of the BlackBerry 7 platform and brand new devices.
While previously we've heard about the BlackBerry London and Nevada handsets hitting the final production line, now a leaked slide shows that RIM is launching them under a different moniker, the BlackBerry L- and N-series.
First come the
BlackBerry L-series
, a lineup that seems to copy modern smartphones and do away with the physical keyboard. Here's what we know about the L series so far:
768×1280 screen resolution
55mm wide
356 PPI
Next, the
BlackBerry N-series
are basically the new Bolds. They will come with a square screen and the traditional physical QWERTY keyboard. The specs on the N series break down like this:
720×720 screen resolution
52 – 53mm wide
330 PPI
Some sources point out that RIM is doing its best to deliver the handsets to the market as soon as possible and we could have the L series as soon as the first half of September. The N series will come much later in Q1 2013. How do these new devices look to you?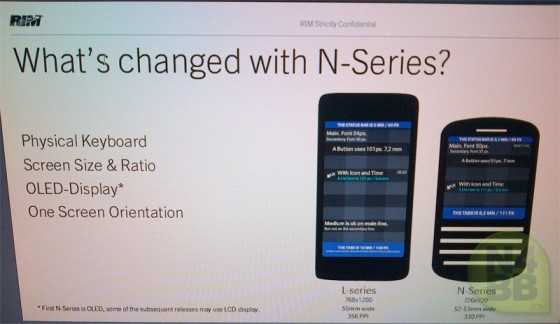 Recommended Stories