Authorities release ironic last text message sent by electrocuted 14-year old
31
Last week
we passed along the sad story about Madison Coe
, the 14-year old girl who was electrocuted after bringing her cellphone into the bath with her. Yesterday, the Lovington Police released a text that was apparently sent just before Coe was shocked to death. The text, sent to a friend, contained a photo of an extension cord wrapped in a towel and read, "When you use and (SIC) extension cord so you can plug your phone in while you're in the bath."
The U.S. Consumer Product Safety Commission and the Lovington Police Department have determined that the phone itself never was submerged in the tub. The teen also made sure that the connection to the extension cord was dry. Despite these precautions, the cord was plugged into a non-grounded, non-GFCI bathroom wall outlet. According to the authorities, Coe was unaware of a frayed section of the cord, which was covered with water when she touched it while in the tub. That resulted in the deadly surge of electricity that killed her.
The parents are using the tragedy to inform teens about the dangers of mixing electronic devices, electricity and water. That is why they agreed to the release of their daughter's final text message, which you can see below. If you haven't spoken to your kids lately about the dangers of combining electricity and water, take a few moments to show them this story and make sure that they understand the dangers involved.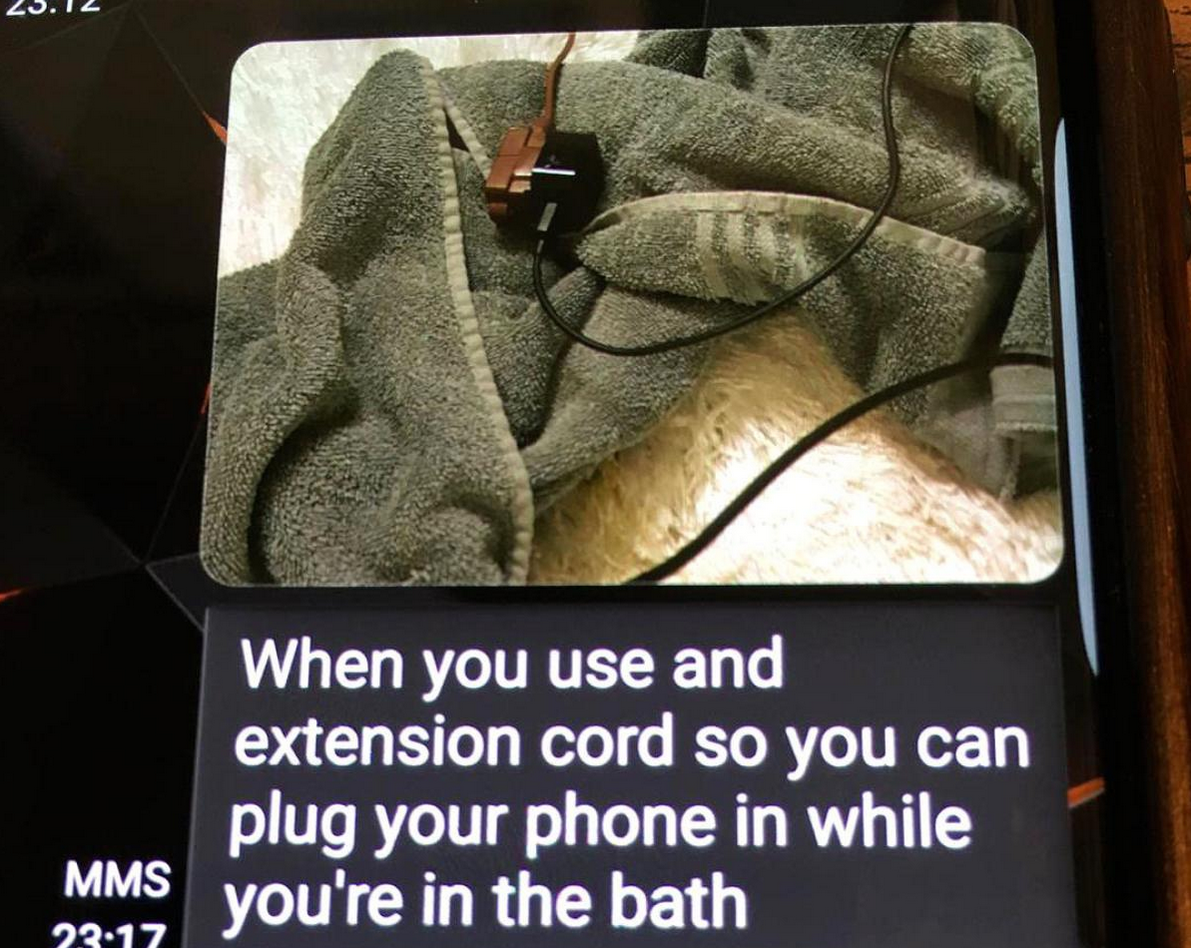 Last text message sent by Madison Coe just before she was electrocuted in the tub
source: KCBD via
NYDailyNews