Aura Band for the Apple Watch tracks body composition, weight and more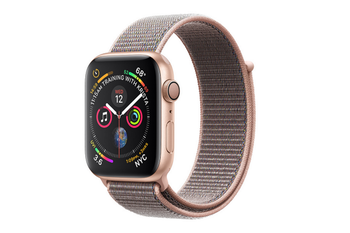 At CES on Thursday, the Aura Band was spotted by Apple Insider
. Using sensors that are placed inside a pair of metal housings on the strap, the accessory can measure health metrics such as hydration, weight and weight loss, body composition (fat, muscle, water) and will also determine if the user is at risk for heart failure. Seeing this data is as easy as opening the Aura app on the watch, pushing a button on the strap, and touching the electrodes on the band for five seconds. The information is shown on the display.
Any tool that allows the Apple Watch to monitor more health-related data
plays right into CEO Tim Cook's future plans for the company
. As he said in a recent interview with CNBC, in the future Cook believes that people will say that "Apple's most important contribution to mankind has been in health." Apple has reportedly been working on some health related projects for the Apple Watch, including one that would allow diabetics to monitor their blood sugar using the tech giant's smartwatch. Currently, diabetics need to use a lancet to draw some blood, usually from a fingertip,and place it on a test strip that is inserted into a glucometer.
The Aura Band will launch later this year, and pricing is unknown for now.