Attorney General Barr reportedly recuses himself from DOJ's T-Mobile-Sprint decision
3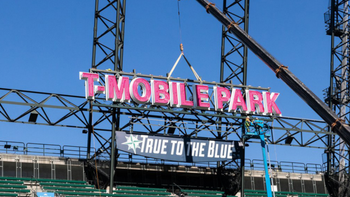 As far as the Justice Department is concerned,
the New York Post had an interesting report
today. A source with direct knowledge of the situation says that Attorney General William Barr has recused himself from future Justice Department discussions about the T-Mobile-Sprint merger. In other words, Barr will not be involved in the decision made to approve or reject the deal.
The Attorney General apparently has a few conflicts related to T-Mobile, Sprint and their rival AT&T. Barr sat on Time Warner's board until the entertainment giant was acquired last year by AT&T. He still owns AT&T vested stock options valued at between $250,000 and $500,000. Barr also has some T-Mobile and Sprint bonds in his portfolio; he has until May 14th to sell them. That would be 90 days from his confirmation as Attorney General. Barr's recusal will give Assistant Attorney General Makan Delrahim, head of the Department of Justice's antitrust division, the final say about whether the DOJ allows the merger to happen.