At least 3 million Google Nexus 7 tablets expected to ship by year's end
12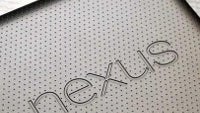 So far, the
Google Nexus 7
tablet is selling pretty well, judging by how the
Google Play store ran out of stock in no time
. And even though neither Google nor Asus have released any official sales figures yet, we now have an idea as to how many units are expected to ship over the next few months.
According to supply chain sources for
DigiTimes
,
Nvidia has been ordered no less than 3 million Tegra 3 chips
, all of which are meant to be used in the Google Nexus 7 tablet. That said, it is estimated that between 3 and 4 million units will be shipped by 2012's end. That's comparable, although not as close to
Amazon Kindle Fire sales from late 2011
. But then again, the holiday season has yet to come. Therefore, it won't be surprising if the Nexus 7 starts flying off the shelf at a pace faster than projected, although we have to take into account that both Apple and Amazon are rumored to be preparing new, low-cost tablets of similar size. In other words, the battle for the 7-inch tablet segment has yet to take off.
With each Tegra 3 chip sold at around $25, Nvidia is expected to generate a revenue of at least $75 million from orders for the Google Nexus 7. The total profits from all that silicon is estimated to be around $10 million, which, when added to the income that other orders will generate, should make up for the company's declining sales in the graphic chips department.
Recommended Stories