Asus provides bootloader unlocking tool for Asus ZenFone 2
5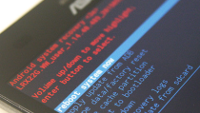 If you're the type that likes to take his or her Android handset to its full potential, we have some good news if your current daily driver is the
Asus ZenFone 2
. Asus is providing a tool that will help you unlock the bootloader on the phone, allowing you to install custom ROMs. There are some caveats, of course. And this is a list that you are going to need to peruse before beginning the bootloader unlocking process.
Even though Asus is providing you with the tool to accomplish this, unlocking your bootloader and loading a custom ROM will void your warranty. It's not that the manufacturer is being difficult. All handset manufacturers who provide users with the wherewithal to unlock the bootloader on a device, will in the same breath, void the warranty on the phone once a custom ROM is installed. After all, once the bootloader is unlocked, the manufacturer loses control over what you are installing on the phone. And once you unlock the bootloader on the unit, Asus says that you will not be able to return it to a locked condition.
Before using the unlock tool, your ZenFone 2 must be running software version 2.20.40.59 or later. And make sure that you know what you are doing before you start. The last thing you want to do is to brick your phone. Keep in mind that once you load a custom ROM on your ZenFone 2, you will no longer be able to receive software updates. Once you are sure that you are ready to proceed, click on the sourcelink to begin.
source:
MyZen
via
AndroidCentral