Asus Zenfone AR and Zenfone 3 Zoom: all the official images
4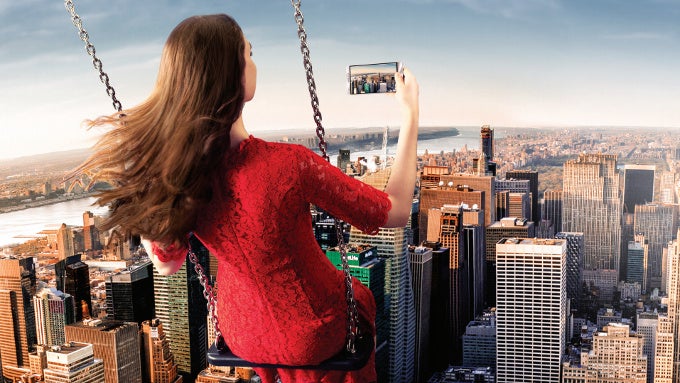 Asus brought two impressive new phones at CES 2017: the Asus Zenfone AR, a large, 5.7" phone that is all about augmented reality with support for Google Tango's 3D camera systems, and a huge battery, then also the Asus Zenfone 3 Zoom, a phone with a dual camera system similar to the one on the iPhone 7 Plus and one of the first after the Samsung Galaxy S7 to come with super fast Dual Pixel auto-focusing.
Knowledge is power, and when it comes to those two phones, they are not only functional, but fairly good-looking as well. That's why we've compiled a selection of all the official images that showcase the phones from every angle.
First, the Asus Zenfone AR is a sleek and good-looking phone, and that is a welcome change from the tanky Tango phones of the past. The Zenfone AR features a tri-camera system on the back with an additional depth and motion tracking systems, as well as a traditional camera with a high-performance Sony IMX 318 sensor.
This camera area bulges out very slightly, but overall the phone is rather thin. Under the hood, it's powered by a specifically modified version of the Snapdragon 821 system chip, optimized for Tango. The Asus Zenfone AR is also fully Daydream-compatible, so that you can use it with virtual reality glasses as well. Helping for all that is a 5.7-inch, high resolution Quad HD display.
The Asus Zenfone 3 Zoom is a camera-centric phone. Its dual camera system brings a telephoto, optical close-up capability similar to the iPhone 7 Plus.
The main rear camera features a wide, 25mm lens, while the secondary, telephoto one has a length of 56mm, which works out to some 2.3 times of effective optical zoom. Asus also takes pride in its f/1.7 lens for the main camera that lets in 38% more light than an f/2.0 lens), and the super-fast Dual Pixel focusing tech. The main camera unit is a 12MP one with large, 1.4-micron pixels, a key improvement for brighter images in dim conditions.
Check out the official Zenfone 3 Zoom pictures right below.