Asurion form could be hinting at a Motorola DROID BIONIC 2
13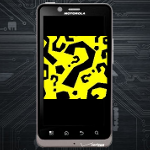 Is Motorola planning a sequel to the
Motorola DROID BIONIC
? The heavily hyped handset was on everyone's mind from the moment it
first appeared at CES 2011
, to its redesign, and
finally its launch
. Unfortunately, the Motorola DROID BIONIC was quickly overshadowed by the Motorola DROID RAZR with its "impossibly thin" form factor. Still, there are those who swear by the device and believe it to be one of the manufacturer's better handsets.
Mostly because Motorola has moved on with the Motorola DROID RAZR and the Motorola DROID RAZR MAXX and another model that appears to go by the name the Motorola DROID Fighter, no one has given a thought to a sequel to the DROID BIONIC. That is, until now. As many of you know, Asurion is an insurance company and one of the things it insures is smartphones. On its web site is a enrollment form to fill out for those wishing to insure a handset. Under Motorola,
one of the devices listed is the Motorola DROID BIONIC 2
.
Droid-Life
might have figured out what is really happening here. According to the site, the listing for the Motorola DROID BIONIC 2 could simply be a placeholder for the
model being sold without a 16GB microSD pre-installed
. And considering that Asurion has a separate listing for all of the different color variants of the DROID RAZR, well this explanation makes more sense than the possibility of a sequel for a model that isn't even discussed at cocktail parties anymore.
source:
Asurion
via
DroidLife