Asphalt Overdrive is out: pure arcade racing in southern Cali, available for free on iOS, Android, and Windows Phone
10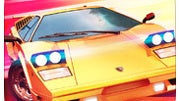 Asphalt Overdrive might carry the Asphalt franchise name, but it looks nothing like Asphalt 8 or any other racing game in the series. It is a pure arcade experience: three lanes, no turns, just swipe left or right to switch lanes, and push the nitro to zip away from the cops.
Yes, Asphalt Overdrive feels more like Subway Surfers in a car and not the Asphalt series, but it's not a bad game and it features awesome graphics, and rides that are to drool for. You can customize the cars to your liking, and on the track you have Asphalt 8-esque slo-mo, and gameplay gets pretty intense.
Right below, is the feats of the new Asphalt Overdrive:
30 performance cars including the iconic Lamborghini Countach and Ferrari Testarossa
Cali street action, with car improvement and upgrade options
7 different mission types: escape the cops, defeat bosses, avoid obstacles, and perform stunts
Subtly retro "new '80s" atmosphere
Stunning visuals thanks to real-time lighting and particle effects
And that's about all you need to know before jumping behind that virtual wheel. Asphalt Overdrive is developed by Gameloft, and is available for free (with in-app purchases) on iOS, Android, and Windows Phone.