Ashton Kutcher and Motorola say that you are in love with your phone; check out these videos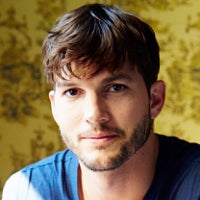 Ashton Kutcher is more than just an actor. He has proven to be a savvy tech investor, getting in the ground floor of some pretty big name companies like Spotify, Airbnb and Uber to name just a few. Recently, he appeared on ABC-TV's
Shark Tank
further solidifying his credentials as an investor. With a keen interest in tech, Kutcher has teamed up with Motorola on a series of videos about smartphones that are as funny as they are revealing.
One video hooks up smartphone users to a "sensor" to see how long they can go without touching their handsets, even if they are bombarded with texts and phone calls. Other videos want to know if you would rather go without food or your smartphone, and whether you would prefer to shatter a kid's dream or your smartphone's screen.
If you're wondering how Kutcher ended up doing these videos for Motorola, you might recall that
back in 2013 he was hired by Lenovo
. That company currently happens to be the parent of Motorola.
Check out the videos by clicking on the video slideshow below.
Ashton Kutcher and Motorola want to know how much you love your phone
source: Motorola (
1
), (
2
), (
3
), (
4
), (
5
), (
">6
), (
7
), (
8
), (
9
)