As Apple stumbles, Google stock surges to record heights, flirts with $800
37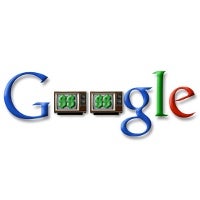 If you are following the stock market with a focus on technology you'd know one thing - the former blue chip
Apple stock has fallen catastrophically
from its nearly $700 September peak to around $450 where it has remained relatively stable in the past couple of weeks.
Now, you can add one more thing - to contrast that recent downfall, Google shares have surged in value in the exact same period of Apple's demise.
Today for the first time
Google stock has flirted with $800
and is now traded at around $803 apiece. While that value will change many times today and in the coming days, the trend is definitely easy to spot.
The last big rally for Google stock before this one was in 2007 when it hit $700, and now the search giant is enjoying even greater market appreciation.
Can we link this to Android's success? The mobile platform is definitely a part of Google's success, but it's also a lot about its ad business and the overall positive developments at the company.
source: Google