Arrow Launcher's latest update is all about bug fixes and wallpapers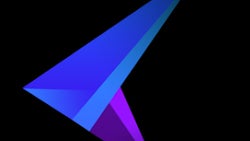 Arrow Launcher is among the most popular apps developed by
Microsoft's Garage project
. With almost 5 million downloads in the Google Play store, the Android launcher is often updated with new features and improvements.
The developers also kicked off a beta program a long time ago, which offer participants a taste of what's to come. Although the beta version of Arrow Launcher is not for everyone, at least it's a good indication of what developers try to bring to a larger audience.
The newest update for
Arrow Launcher
is all about bug fixes. The list of bugs and crashes that the update should address is so long that
Microsoft
hasn't made it official, but the developers did "promise that Arrow is now faster than ever."
Another new change included in the update is the addition of a
Bing wallpaper
icon on the home page. Arrow Launcher users can now tap on that icon in order to change it, if that's what they wish.
That's about all you get in the latest update for
Arrow Launcher
, so if you've been using the app, it's definitely worth upgrading to version 2.9.1. Hopefully, there will be less issues and the launcher will be much faster than before.
Recommended Stories