Ari Partinen, one of Nokia's PureView camera gurus, leaves for Apple
68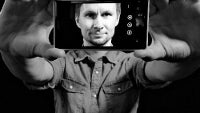 Meet Ari Partinen. He is one of the camera experts who are responsible for the
Nokia N8
, which came with a spectacular camera for its time period, the
Nokia 808 PureView
, which featured a stellar 41MP snapper on its back, and almost every PureView-equipped Nokia smartphone, such as the Lumia
920
,
1020
,
1520
, and the
Icon
.
All in all, Mr. Partinen is one of Nokia's gurus in the field of mobile imaging technology, but sadly, May 9 is his last work day at the Finnish company, which sold its
Devices & Services division to Microsoft
. But Ari Partinen won't remain unemployed for long. In fact, he has already settled for a new job. In Cupertino, California.
That's right, one of Nokia's biggest experts in the mobile camera department announced that he will work for Apple from June onwards. This was announced by Ari Partinen himself on Twitter. He expressed his satisfaction of the outcome by stating that he will be starting "a new chapter in Cupertino". Hopefully, Ari Partinen's involvement with Apple will result into future iDevices with even better imaging capabilities.
Partinen is not the first member of the team behind the PureView technology to leave the Finns. Back in November 2012, another prominent photo guru - Damian Dinning -
kissed Nokia goodbye and moved to Jaguar Land Rover
.
Alas, it is pretty sad to witness that key experts are leaving Nokia, which was once the dominant player on the mobile phone market. However, times are changing and one should expect a high-ranking expert such as Ari Partinen to desert the sinking ship and look for better opportunities.
Today will be my last day working for the amazing #Lumia family. In June I will start a new chapter in Cupertino, California. Much love!

— Ari Partinen (@Partinen) May 9, 2014
What do you think of Mr. Partinen's transition from Nokia to Apple? Drop a line and let us know!