Apps for Earth: Apple teams up with WWF, will raise funds for environmental conservation
8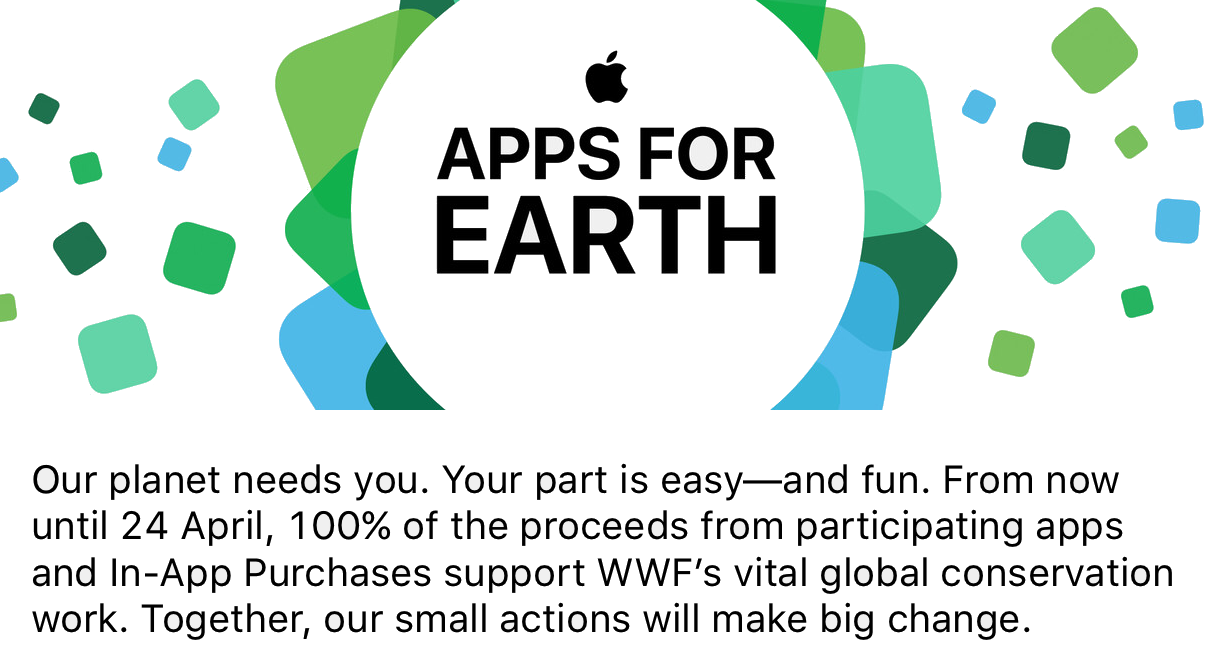 Do you know what's happening in a week's time, on April 22? That's right, we are celebrating Earth Day, the annual event that demonstrates humanity's readiness to protect the environment. Being one of the larger companies that put a lot of emphasis on their pro-environment policies, Apple has just kicked off a new "green" initiative.
Apple will be donating all the proceeds generated from a flurry of apps to the World Wildlife Fund (WWF) until April 24. Additionally, the App Store got a slight makeover and is now featuring mostly app and games s that have been updated with environmental content.
Protecting the planet, one app at a time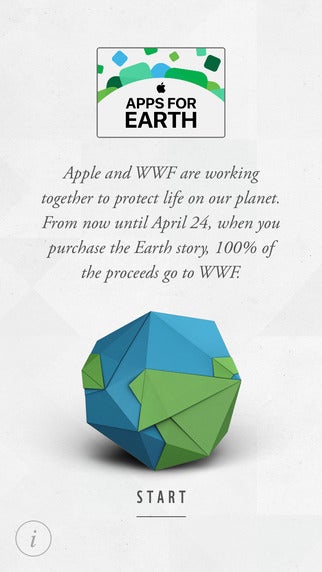 How it works? Simple: if you buy any of these apps or games in the next 9 days, you will be contributing to WWF's cause.
Meanwhile, there are some free apps included in the initiative, so if you make an in-app purchase of any kind, you will also be donating to the environmental organization.
Some nifty exclusive content will be hitting users that already have some of the participating app installed. For example, Hearthstone users will be able to purchase a powerful new hero—Khadgar; Hay Day fans can purchase the WWF Bag of Diamonds and rest assured their money will be used for a good cause; Candy Crush Soda Saga is getting an exclusive new event.
Here are some other apps & games that are participating:
Star Wars: Galaxy of Heroes
,
Enlight
,
SimCity BuildIt
,
Trivia Crack
,
Kendall and Kylie
,
Line
,
Cut the Rope: Magic
,
Jurassic World: The Game
,
Angry Birds 2
,
VSCO
,
MARVEL Contest of Champions
, and many others.