Apple's reuse and recycling program will give you $180 for your old 16GB iPhone 4
19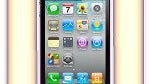 Now that it's
out of the way and done with
, we all know what's coming to us when
October 14th arrives
, but in the meantime, there might be a few of you looking to compile a little bit of cash to make the big purchase.
Sporting a starting
on-contract price point of $199
, the price of the iPhone 4S is at a comfortable position that we're all familiar with by now. Naturally, if you're considering picking it up, but don't have the money right now to fork over, then you might want to check out Apple's
reuse and recycling program
.
Well, if you happen to own the current iPhone 4, you can actually score at least
$180
for your used 16GB black iPhone 4 – as long as it's in good working condition obviously. Who knows exactly what's the case surrounding it, but Apple is giving more money for the white version of the handset – it's at an even
$200
. Essentially, you can pay close to nothing if you happen to trade your old unit and purchase the new one when it becomes available.
Sure it's nice that you're almost guaranteed the full amount, which can then go into the purchase of the iPhone 4S, but there are always alternative routes available to sell your old iPhone – like eBay or Craigslist where you can potentially score more dough for it. If you want something quick and easy, then go ahead and check out Apple's offering.
source:
Apple