Apple's new red iPhones won't be (RED) in China; here's a few possible reasons why
11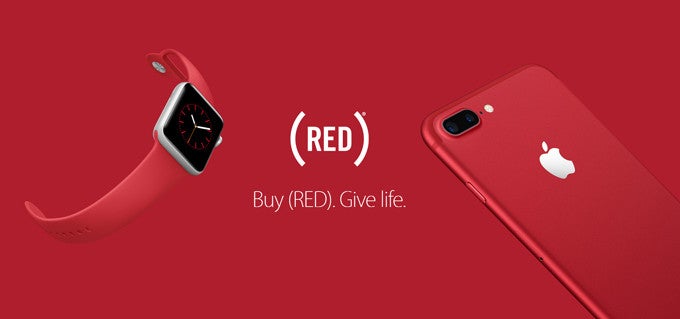 Apple on Tuesday announced the
iPhone 7 and iPhone 7 Plus PRODUCT(RED)
models. The two special-edition devices are identical to the regular iPhone 7 and 7 Plus in terms of hardware, but feature unique red backplates and, what's more important, a chunk of all proceeds from each device sale goes to the
Global Fund to Fight AIDS
.
The two special-edition iPhone 7 models are going on sale in China as well, where registrations for their launch have
surpassed the number of available units
, but they won't be carrying the (RED) branding in the region. The phones will otherwise look the same, sporting the same red backplates, but they will be sold as merely a color option to the current iPhone 7 and 7 Plus and not carry the charitable nature of PRODUCT(RED) devices sold in other regions.
Apple's China retail page currently lists the new iPhones without the PRODUCT(RED) branding, which strongly suggests that handsets sold in the region will not be a part of the charity initiative. There is currently no official information from Apple as to why the branding was dropped, but there are various factors at play that could have affected the decision.
The PRODCUT(RED) iPhone 7 and 7 Plus are not Apple's first products in the line. There was the (RED) iPod some years ago, as well as the similarly charity-oriented Mac Pro
China is known for its strict control over media and messages, and HIV/AIDS remain a controversial subject in the country. Despite the presence of HIV/AIDS being low in China, with less than 0.1% of the current population being affected, aid agencies are often warning of a possible crisis in the future, due to the government's negligence of the subject and the stigma surrounding homosexuality in the country.
Apple may just be trying to navigate a difficult sociopolitical terrain with a product that is otherwise guaranteed to sell in China based on color alone. After being accused by the Chinese government of illegally tracking users in 2014 — a claim that has since been debunked — and getting some of its online services shut down in the country last year, the company may just be trying to avoid complications in a notoriously difficult market dominated by local brands.