Apple's new Maps? 74% of users say it's a-OK
30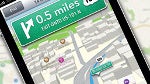 The results from a recent survey have indicated that iOS 6 users are actually satisfied by the new Maps application and have had no trouble transitioning from the previous Google-powered app whatsoever.
The survey, made by an SEO firm for small businesses, has asked respondents how the iPhone's new Maps application has affected them, and surprisingly, the overwhelming majority of 50.7% has responded with "It hasn't affected me at all", while another 23.3% have chosen "It is good enough for me."
Overall, those who have responded extremely negatively seem to be much fewer, with only 3.2% saying "I won't ever buy another iPhone." Geez. someone out there must be really pissed off with the missing Statue of Liberty... What an outrage! Could this mean something more? Could this mean that by buying Apple products, we're actually giving up our liberty?!
Hardly. Anyways, it looks like those who have predominantly used the new Maps' turn-by-turn directions functionality are more than satisfied with the experience. When it comes to the other, fancier features of the app, there are obviously some weird problems that we hope Apple will be kind enough to fix soon.
via:
Electronista