Apple's iPhone suppliers in China won't move production to the U.S.
48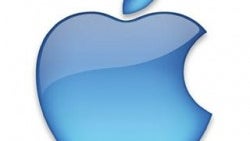 During the presidential campaign of 2016,
Donald Trump called out the U.S. tech industry
for making its products using cheap overseas labor. This annoyed Trump for two reasons; not only were U.S. assembly line workers not benefiting from the explosion in mobile device sales, U.S. consumers were actually paying for the salaries of foreign workers when they purchased a new iPhone, or Galaxy S7 for instance.
Apple saw the handwriting on the wall last summer, and
spoke with Foxconn and Pegatron about assembling the iPhone in the states
. While Foxconn reportedly agreed to help Apple out with the logistics of such a move, Pegatron said that the costs involved in such a move would be prohibitive.
According to a new report that was published today, most of the suppliers in China that Apple relies on for parts will not be moving any operations to the U.S. One company mentioned, Lens Technologies, provides glass to Apple. The firm says that it is concerned about having to pay higher wages, and states that U.S. workers are less flexible when it comes to matching work schedules with demand for the company's products. Lens weighed those negatives against the cheaper cost of power and land.
Overall, Apple has built a system in China with suppliers physically bunched together near factories owned by assemblers Foxconn and Pegatron. Moving iPhone production to the U.S. would likely not allow Apple to replicate this supply chain system. The suppliers would have issues of their own. An order for certain metal components that would take 10-days to fulfill in Shenzhen, could take up to a month in the U.S. since U.S. companies couldn't provide everything needed to help produce the components.
Trump has promised to impose a 35% tariff on products like the iPhone that are made overseas and shipped to the states. What the incoming President might not have considered is that Apple would most likely pass some of the price hike to consumers.
"To make iPhones, there will need to be a cluster of suppliers in the same place, which the U.S. does not have at the moment. Even if Trump imposes a 45 percent tariff, it is still possible that manufacturers will decide to continue production overseas as long as the costs together with the tariffs are lower than the amount they need to spend on building and running production lines in the U.S."-Tim Cook, CEO, Apple, December 2015
via
AppleInsider