Apple's iCloud backed up by record labels; video streaming not out of the question
1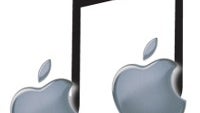 We just recently mentioned that Apple's
iCloud
music locker service is getting unveiled during
WWDC
on Monday, but aren't you wondering what can possibly make it better than the alternatives from
Amazon
and
Google
? The answer to that question may be already apparent because according to people in the know,
Apple has already sealed deals with several major record companies
. Warner Music, Sony Music Entertainment, and EMI, are said to have agreed to partner up with Apple, and a deal with Universal Music may also get signed by the end of the week.
Even though Amazon and Google have been in the cloud-based audio storage business for a while, they simply could not reach an agreement with any of the major record labels, which in consequence limited the functionality of their audio streaming services. Both companies now offer plenty of storage for your tunes, but users can only stream songs to a device without the option to actually save them for offline use. Not only that iCloud will allow users to
download their songs from the cloud
, but it will most likely
eliminate the need to upload anything at all
. Apple's service might have the ability to browse through an audio library stored on your computer and simply add the songs that it recognizes to your online music locker.
If that is not enough to set Apple a few steps ahead of the competition, iCloud may have one more rabbit to pull out of its hat. Even though chances are slim at this time, it is said that the service might be capable of storing and streaming
movies and TV shows
as well. However, we will not get too excited about this rumor, or at least not for now, because Apple has been negotiating with movie studios for about a year now, and the results have not been reassuring. The biggest obstacle preventing iCloud from streaming flicks is an agreement between HBO and three major movie studios – Warner Bros, 20th Century Fox, and NBC Universal. Known as the
HBO blackout
, the deal forbids any movie, produced by the said movie companies, to air on any other media while it is rolling on one of HBO's premium channels. It wouldn't be nice for users to be told when they can stream their movies and when they cannot, now, would it?
Nevertheless, we are definitely going to learn more in only a few days time. With movies at launch or not, iCloud might very well set a new standard in online media streaming.
source:
The Wall Street Journal
,
CNET
via
Boy Genius Report
Recommended Stories