Apple's fourth quarter beats Street expectations; 39.3 million iPhones sold
82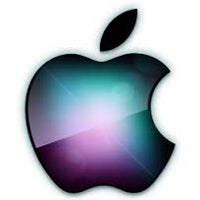 Apple has released its earnings numbers for the fiscal fourth quarter. The company beat expectations by netting $8.5 billion for the three month period. That worked out to $1.42 a share, beating Wall Street expectations of $1.31. At $42.1 billion, revenue topped Wall Street's expectations as well as Apple's forecast. Gross margins of 38% were inside forecasts of 37% to 40%.
Apple sold 39.3 million iPhones during the period, which was up 16% from the 33.8 million units sold in last year's fiscal fourth quarter. The company continues to see slumping iPad sales. Apple's tablet sold 12.3 million units in the quarter, a drop of 12.8% from the 14.1 million units it sold in last year's fourth quarter.
The number of iPhones sold in the period topped the 38 million that Wall Street expected. It also does not include the huge Chinese market. Unlike last year when China was part of the initial launch of the device, the two new models were not released in the country until October 17th. This year, Apple sold two versions of its smartphone, both with larger sized screens. The
Apple iPhone 6
features a 4.7-inch screen while the
Apple iPhone 6 Plus
is equipped with a 5.5-inch glass.
source:
Reuters