Apple will sell iPads at $250 off, but only to its employees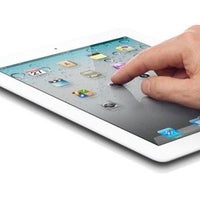 Apple employees will be able to purchase a brand new iPad for $250 off its retail price. Additionally, all Macs with the exception of the Mac mini are being treated to a $500 discount. There are e few important details, however, that need to be pointed out. First of all, the discount will kickoff at some point in June of this year. Besides, to prevent abuse, only Apple workers who have been employed for over 90 days will be eligible. Furthermore, an employee will be able to take advantage of the aforementioned price drop only once every three years.
Still, even with all that fine print, the $250/$500 discount is a great perk indeed. Currently, those who work for Apple are only entitled to a 25% discount on Macs, meaning that the new discount figures will surely make a difference.