Apple wants to get its adventurous iPhone back
31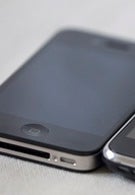 The recently-announced HTC Incredible is not the only hot topic in the mobile universe right now. It all started a few days back when a previously unknown iPhone model was found
lying on the floor of a bar
, disguised like an
Apple iPhone 3GS
. It wasn't until yesterday when Gizmodo gained possession of the device and
revealed this is indeed the next-generation hardware
from Apple, which we hope to see officially this summer. It was really exciting to get our first look at the smartphone and see it has some nice and much-wanted features like a front-facing camera and flash... in addition to the completely new design, which looks slimmer and more contemporary.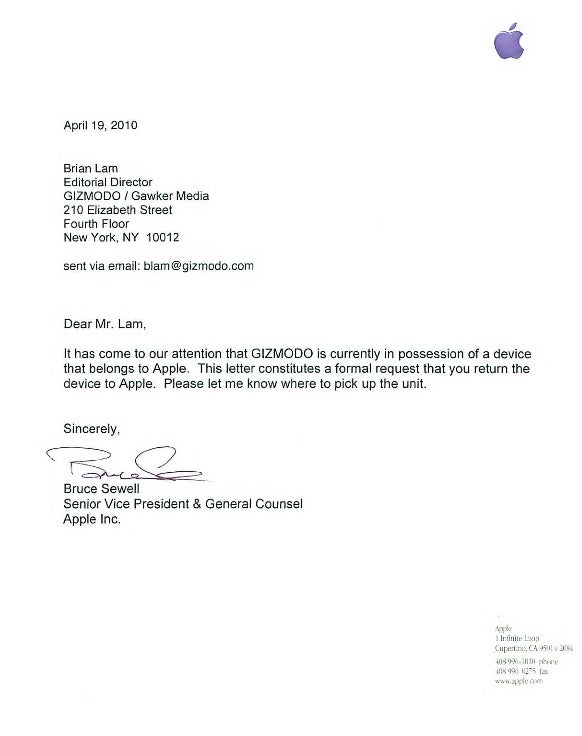 A letter sent to Gizmodo, requesting that they return the lost iPhone
In what sounds like a new proof that this handset is really the new iPhone, Apple has reportedly contacted Giz and asked that they return the unit to them. Well, why would Apple want this device back, if it isn't real? On the right is the official letter requesting that they send the phone back, and our proof that we'll most probably see a redesigned iPhone this summer. Hooray!
Apple iPhone 4 Preliminary Specifications
source:
Gizmodo