Apple vs Samsung: Google, Facebook, Dell, HP, and others side with Samsung before the US Court of Appeals
27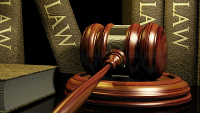 The Apple vs Samsung court battle saga continues. In the latest development, a group of US tech giants such as Google, Facebook, Dell, HP, and others recently sided with Samsung before the US Court of Appeal for the Federal Circuit (CAFC).
Before dwelling into the details and understanding the implications, it's time for a (very) short recap of the Apple vs Samsung court battle. After a lengthy and complicated head-to-head battle in court, Samsung was ordered to pay Apple
$930 million worth of damages
for violating three of the iPhone maker's design patents. This May, the court
reduced the penalty to $548 million
. Samsung tried to reduce the damages further by arguing that it should be ordered to pay for the profits that derive from violating the design patents, and not the total profit, as the decision currently stands, but its request has been denied by a panel of CAFC judges.
It's in this context that representatives from high-rolling US tech players such as Google, Facebook, eBay, Dell, HP, Newegg, Limelight Networks, and the SAS Institute filled a "friend of the court" brief with the CAFC. In the brief, all of these tech companies argue that the court's decision to uphold the damages award previously set by the jury in the Apple vs Samsung design patent case will stifle innovation in the tech sector.
The reasoning is that since modern-era smartphones integrate a wide range of sophisticated internal components, damages should be limited to infringing features, and not based on the total profit. According to the tech giant group, the decision to uphold the previous damages will set a dangerous precedent that will bear a major negative impact on both smartphone makers as well as on companies that make the various components that go inside a smartphone.
If allowed to stand, that decision will lead to absurd results and have a devastating impact on companies, including amici, who spend billions of dollars annually on research and development for complex technologies and their components.
As interesting as it is to see companies such as Google and Facebook siding with Samsung against Apple, it will be even more interesting to learn if the US Appeals Court will be influenced by the recent "Friends of the court" brief. For the complete legal terms and jargon, make sure to head over to the source link below.