Apple to use a Snapdragon chipset for the affordable iPhone, taps the TSMC foundry
15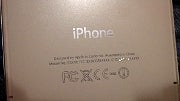 The
fiberglass
or
polycarbonate
iPhone is coming, depending on which rumor you give an ear to, and it will allegedly feature 4G LTE connectivity, as per the latest speculation.
Well, no wonder, if the newest tidbit of info about the affordable iPhone is true, since it indicates Apple might go with a ready-made chipset solution, sourced from Qualcomm.
The mobile chip giant is unsurpassed in integrating the CPU, GPU and baseband modem, alongside all the radios you can think of, in power-frugal envelopes at a decent cost structure, so going with Qualcomm instead of dedicating R&D for a few bucks less per SoC is entirely up Apple's alley.
The big news here is that Apple is tapping TSMC for producing the 28nm Snapdragon chipsets for the cheaper iPhone, which means Samsung will potentially lose a lot of business for its
Austin, Texas foundry
, which is currently making the iPhone and iPad chips.