Apple to take on Netflix and HBO with 'Vital Signs' original TV series, starring Dr Dre
7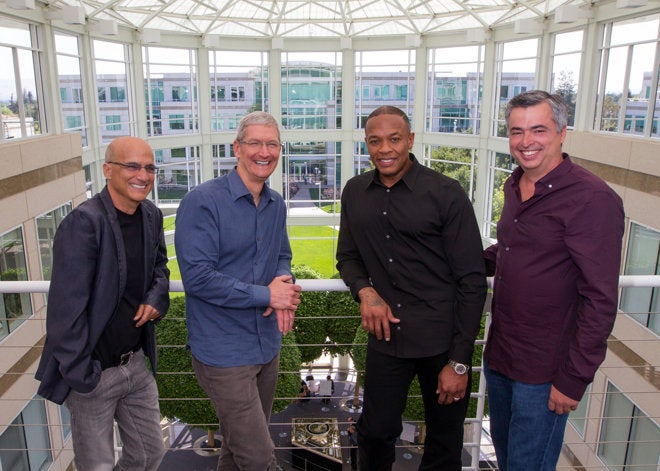 "
No shortage of violence and sex
" are in store with a new six-episode TV series, produced and financed entirely by Apple itself, tips Hollywood Reporter. Original programming has been a boon for the likes of Netflix, HBO and Amazon lately, and now Apple wants to hop on that bandwagon, too. Being a content producer rather than a simple aggregator is no easy task, but Apple has allegedly given the go-ahead for the new programming to none other than Dr Dre. The rapper is expected to star in his own show, called "Vital Signs," which apparently is a "
dark semi-autobiographical drama
."
Such a description can pique an interest even in our TV-jagged hearts that have watched copious amounts of original programming from every genre, but the fun doesn't stop here, as there has allegedly been an "
extended orgy scene
" that has finished filming just last week, it seems. The scene has been shot at a mansion in LA's trendy Bird Streets neighborhood, and the nude extras have been observed by Dr Dre's wife Nicole Young herself.
Apple promised original content is to come for
Apple Music
subscribers, and may be getting ready to deliver, while it's not clear yet if the short series will be available for rent or purchase on iTunes as well. The show is rumored to star Sam Rockwell, and the first season is tipped to be written and co-produced by none other than Empire's Robert Munic, who is probably the best man Dr Dre could have picked for the task at hand. What do you think, given that Dr Dre is in charge of the festivities, will Apple be able to finance and produce a blockbuster TV show to take on the likes of Netflix, HBO or Amazon?