Apple to send out update this week to help prevent iTunes bug from deleting more music from users' libraries
29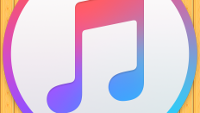 If you are noticing that music is disappearing from your iTunes library, you're not alone. Others are complaining about missing music. With Apple baffled as to the reason behind this, the tech titan tried to replicate the situation, hoping it might stumble onto the explanation for this mystery. But apparently Apple could not recreate the issue.
Apple says that it will be sending out an update to iTunes early this coming week which takes "additional safeguards." The company believes that an iTunes bug could be to blame, hence next week's update. If your music is disappearing from iTunes, Apple suggests contacting AppleCare.
Apple, with its theory that a software bug is at fault, is basically dismissing talk that Apple Music's problematic algorithm is the issue. Some were saying that Apple Music was deleting files when trying to match its streaming library to songs purchased by an iTunes user, and kept on the hard drive of his/her original Mac. This matching is done to make sure a high quality version of a song is streamed when a user is listening to tunes on his/her iPhone, iPad or a different Mac.
Another possibility, covered by Apple on a support page, has to deal with the disappearance of music, video and other content after updating iTunes. If that explains your situation, you might want to click on the sourcelink and try Apple's suggestions.
"In an extremely small number of cases users have reported that music files saved on their computer were removed without their permission. We're taking these reports seriously as we know how important music is to our customers and our teams are focused on identifying the cause. We have not been able to reproduce this issue, however, we're releasing an update to iTunes early next week which includes additional safeguards. If a user experiences this issue they should contact AppleCare."-Apple
The good news is that Apple, while unable to replicate the issue as we noted, is aware of the problem. Hopefully this upcoming update closes the black hole that has been devouring iTunes subscribers' songs.
source:
iMore
via
PCMag