Apple stock slides on report of slowing iPhone 6s demand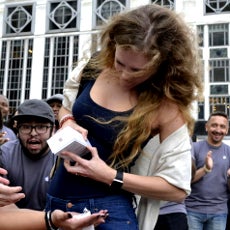 Citing a reduction in iPhone supply chain orders, Credit Suisse issued a report that sent Apple's share down more than 3%, as its earnings estimates have been this slashed. Probing their Asian branch, а Credit Suisse analyst has found out that a number of Apple's component suppliers for the
iPhone 6s
, like Dialog Semiconductor, have posted weaker than expected performance and lowered forecast for this quarter, citing as much as 10% cut in orders from Apple.
It's not the first time we are hearing reports on
iPhone 6s component orders reductions
, though the last analyst memo was for as much as a 15% cut across the suppliers' board. In any case, the expected iPhone shipments are now estimated to be below 80 million for this, and 45-50 million for the next quarter. Credit Suisse also made an adjustment in the total annual forecast for the upcoming calendar year next calendar year from 242 million to 222 million iPhones sold, reflecting the purported tapering demand for the
iPhone 6s
.
According to contrarian investors, Apple's upgrade cycle has hit a plateau with the
iPhone 6s
, which hasn't made as many owners of the
iPhone 6
to switch, as there were jumps from the 4"
iPhone 5s
to the 4.7" iPhone 6 last year. Despite all the other devices and services that Apple sells, the iPhone is still its bread-and-butter business, so any leveling off in its demand will result in tepid earnings growth for Apple, which is seemingly enough to spook investors these days, regardless of the company's $200+ billion cash pile.