Apple starts selling the iPhone 6 and iPhone 6 Plus in 22 new markets
20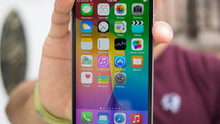 Apple's
iPhone 6
and
iPhone 6 Plus
were officially launched on September 19, but only 10 markets received the handsets on that day. Well, now it's time for the second wave of iPhone 6 launches. Customers in 22 new markets around the world can buy the new iPhones starting Friday, September 26 - a day that has already begun in some countries.
New Zealand was the first among the new markets to get the iPhone 6 and iPhone 6 Plus. The handsets are more expensive there than in the US: prices for an unlocked iPhone 6 start at 999 NZD (about $792), and at 1,149 NZD ($911) for the iPhone 6 Plus. Speaking of which,
the iPhone 6 Plus may be prone to accidental bending
, but Apple states that
the problem is extremely rare
.
Anyway, here are the rest of the 21 markets where the iPhone 6 and iPhone 6 Plus will launch (or have already launched) on September 26, in alphabetical order: Austria, Belgium, Denmark, Finland, Ireland, Isle of Man, Italy, Liechtenstein, Luxembourg, Netherlands, Norway, Portugal, Qatar, Russia, Saudi Arabia, Spain, Sweden, Switzerland, Taiwan, Turkey, and United Arab Emirates.
According to Apple, the two new iPhones will be available in a total of 115 countries before the end of the year. If you're planning to buy one, make sure to read our
iPhone 6 review
and
iPhone 6 Plus review
first.