Apple speaks: the Australian scam did not put iCloud accounts in jeopardy
12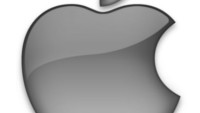 Just yesterday, we passed on the news that a lot of
Apple devices across Australia have been locked up
by wrongdoers, who apparently knew the unfortunate victims' Apple ID passwords and abused iCloud's Find My iPhone service. The crackers then asked for ransom and requested a certain sum of money to be transferred to an unexisting PayPal account. The affected users were advised to raise the matter to Apple so as to recoup control of their devices. Sadly, it seems that the scam has since affected even more individuals across the USA, Canada, and New Zealand.
To all appearances, numerous user reports reached Cupertino, as the tech giant came up with an official statement about the scam:
"Apple takes security very seriously and iCloud was not compromised during this incident. Impacted users should change their Apple ID password as soon as possible and avoid using the same user name and password for multiple services. Any users who need additional help can contact AppleCare or visit their local Apple Retail Store".
Hopefully, unaffected Apple users will take the necessary precautions in a timely manner and either change their Apple ID password or set up two-step verification on their accounts.
source:
ZDNet
via
Apple Insider