Apple signs deal with Warner Music, remains far apart with Sony Music
11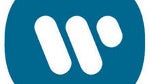 On Sunday, Apple signed a deal with
Warner Music
that gives Apple the rights to stream Warner Music on its widely anticipated streaming music site dubbed
iRadio
. Apple has been
rumored to be rolling out an ad-supported free streaming music site
since February when some icons leaked on an Apple iPad running iOS 6.1. But since then, Apple has not been able to sign all of the major music labels whose music it wants to carry. Apple had been playing hardball with the negotiations because of the extra kicker it could offer publishers, a share of the mobile advertising revenue that it plans on collecting. Unlike some of its competition, Apple does not plan on charging consumers for access to the site.
Last month, that was talk that
negotiations with Sony
and Warner were holding back the launch of the service. Now, with Warner in the fold it apparently is all up to Sony to sign on the dotted line to get the music playing. According to those familiar with the negotiations, Apple gave Warner everything on the publishing end that it and other publishers were seeking, which is 10% of ad revenue. That is twice as much as the amount that Pandora pays and could set the the groundwork for new contracts once the current ones expire.
According to insiders, the talks with the music publishers have dealt with royalty rates, a minimum guarantee in case Apple decides not to run ads right away, and a point when ad revenue is split. Apple's deal with Universal covers songs, not publishing, and Apple remains far apart with Sony. Sources say that without inking those two deals, Apple
will not launch
the service.
source:
WSJ