Apple's valuation hits all-time high after U.S. agrees to framework of deal with China
18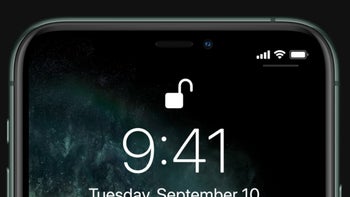 With news that the U.S. and China are closing in on a new trade agreement, shares of Apple hit an all-time high today at $237.64. The shares rallied 2.8% to give Apple a valuation of $1.07 trillion dollars. If the U.S. and China sign a new deal, this will be positive for the company in a number of ways. It could lead to the lowering or removal of tariffs that affect Apple products assembled in China and shipped to the U.S. Remember, no matter what you hear from others, tariffs are merely an income tax paid by American companies and consumers; China is not paying the U.S. one-cent because of them. And a trade agreement with China is bound to make consumers in China more receptive to buying the iPhone once again. One of the most important markets for Apple, some Chinese consumers turned their back on the U.S. company's devices in favor of Huawei to protest how the U.S. has treated the manufacturer of the country's most popular handsets (more on that later).

Because Apple designs its products in the states but does rely on Chinese contract manufacturers like Foxconn, Pegatron, and Wriston to produce most of its devices, it currently has tariffs of 10% to 25% imposed on products like the Apple Watch, AirPods and certain cases for the iPhone and iPad. Starting on December 15th, the next tier of Chinese imports to be taxed at 10% happens to include the iPhone. Originally scheduled to begin on September 1st, U.S. President Donald Trump pushed back the starting date so as not to dampen the economy during the holiday shopping season. Like any U.S. company with a product that has a tariff imposed on it, Apple can decide to pay all or part of the tax and have the public pay the balance by raising prices. So far, Apple has not raised the retail prices of its affected products which means that the company is eating all of the additional costs.
Possible bargaining chip Huawei is not mentioned by U.S. officials involved in trade talks

Meanwhile,
Reuters reports
that the U.S. and China have apparently agreed to the framework for a trade pact that for now will prevent the U.S. from raising tariffs from 25% on some products to 30%. The broad outline of the deal includes increased annual purchases of U.S. agricultural products by China. Not mentioned in any of this was the name of Chinese phone and networking equipment manufacturer Huawei. Placed on the U.S. Commerce Department's Entity List in the middle of May for security reasons, Huawei is banned from accessing the U.S. supply chain that it spent $11 billion on last year. This has forced the company to install an open-source version of Android on its latest flagship line which is bound to negatively impact sales outside of China. At one time, Trump said that he would consider using Huawei as a bargaining chip in order to get better terms from China in a trade agreement. The head of Huawei's consumer group, Richard Yu, also believes that the U.S. will use Huawei as a bargaining chip. But to reiterate, there has been no mention of the company by U.S. negotiators. Today's agreement could lead to a new trade deal between the U.S. and China that would be signed by Preisdents Trump and Xi later this year.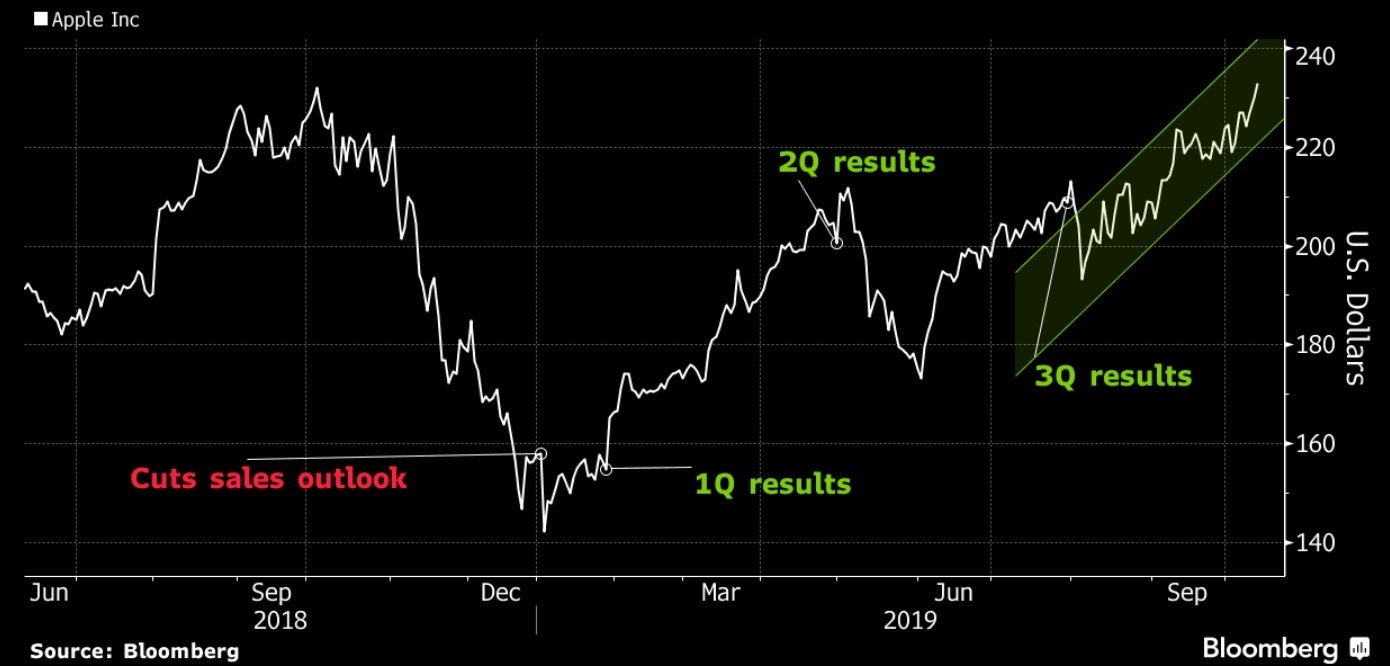 Apple's shares are at an all-time high
As far as Apple is concerned, the company became the first publicly traded U.S. firm to be valued at one trillion dollars on August 2nd, 2018. But not long afterward, Apple's shares started a precipitous decline taking them down to $148. In fact,
Microsoft ended 2018 as the most valuable publicly traded firm
. But Wall Street has finally reached the conclusion that Apple is more than just the iPhone. Strong performances by the wearables and services units got the stock moving higher earlier in the year while better than expected sales of the new
iPhone 11
and
iPhone 11 Pro
have kept the momentum going.