Apple urges iPhone Upgrade Program participants to get a new phone already
31
There's been a lot of talk lately about
how well
(or
not well
) the latest iPhones are selling. And while part suppliers making
adjustments to their numbers
can only be used as an indirect sign as to what's going on, there's no denying that Apple itself made some moves that are unusual for the company. First, there was the
limited-time trade-in offer
at improved buyout rates, and now some users received a notification that's reminding them to buy a new iPhone.
The notification was publicized by
Steve Lederer on Twitter
and picked up by
AppleInsider
. It appears that it's only meant for those who are part of Apple's iPhone Upgrade Program but haven't taken advantage of it yet. Apple probably thinks people have somehow forgotten new iPhones came out, so the helpful reminder states: "Your new iPhone is ready. Choose iPhone XR or iPhone XS and speed through your upgrade today with the iPhone Upgrade Program."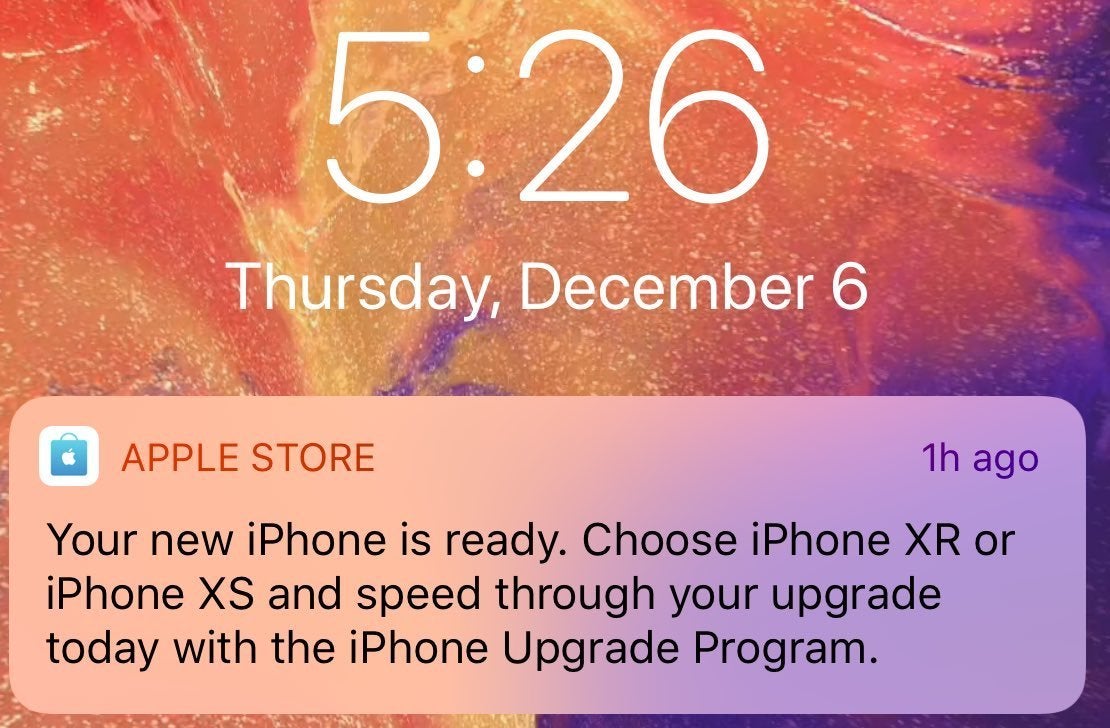 The notification starts off as if you've accidentally ordered a new iPhone without knowing, but at least Apple will let you choose which model to get. Because we all know you want one, you've just had a busy couple of months, right? As the person who posted the screenshot rightfully states, Apple's own guidelines say to "not use Apple Services to spam, phish, or send unsolicited messages to customers", but if it's your own service that's a whole different ballpark, obviously.
Now, to be fair, the whole idea of the iPhone Upgrade Program is to switch to the newest device every year, so maybe some participants do need to be reminded. Either way, the pop-up advertisement is a somewhat aggressive way to do it, but apparently, Apple decided now is the right time to do it.
Recommended Stories