Apple's iPhone production cuts send part suppliers reeling
10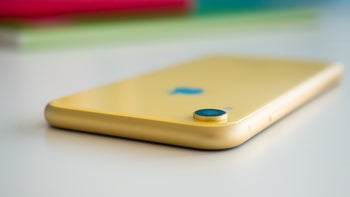 Both second and first-tier Apple analysts have trimmed their iPhone sales forecasts on account of the order cuts that are apparently going on at suppliers. They have revised their Apple stock price suggestions down as headwinds from the US trade war with China, currency fluctuations, or simply people's
renewed preference for older, cheaper iPhone models
are taking their toll on Apple's supply chain.
The iPhone XR sales predictions from famed analysts Ming-Chi Kuo were
just revised downwards
by the whopping 30%, for instance, and many other research shops have confirmed the production order cuts based on their supply chain sources. That same supply chain is now "shocked" by the decline in Apple orders,
reports Korean media
, as for some makers of semiconductors, displays, camera modules, flexible printed circuit boards and batteries for the new iPhones, that represents half of their business.
Thus, revenues are being revised down at LG Innotek, Samsung's Display, Electro-Mechanics, and SDI subsidiaries, as well as small suppliers like BHI and SEMCO. LG Innotek, for instance, hit a 52-week low for its shares today, on the heel of Apple's iPhone production cuts. The solution that industry insiders are proposing? Diversification away from Apple and Samsung into supplying parts for Chinese smartphone makers, but that is going to take a while to hold.