Apple security team members might have searched home for missing iPhone 5 prototype, not police
79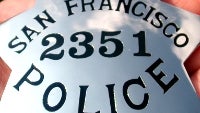 A
missing iPhone prototype
soap unfolded this week, so eerily similar to the one of last year (up to the lost-in-a-bar point), that some were quick to label it
a marketing stunt or a hoax
, citing no records in SFPD of the incident, which supposedly involved officers searching through one Sergio Calderon's home, car and computer for the missing iPhone.
SFWeekly, however, went further with its investigation on the matter, and it turns out that two members of Apple's security team (possibly the same one that
deals with counterfeits
) were the actual people on the ground that searched the house. When the Apple employees went to the police department and said they've traced the GPS signal from the iPhone to a home in Bernal Heights, they reportedly just
scored four non-uniformed SFPD officers
, who escorted them to the address, and then stayed outside during the search, at least that's the SFPD's explanation.
This story gets convoluted from here. Sergio Calderon, 22, claims that what he thought were all six police officers, flashed badges, then two of them entered the house and started the carrot and stick game, while searching the premises. They asked if all members of the household are American citizens, but also promised him $300 to tell them the whereabouts of the phone, and vouched the owner won't be pressing charges.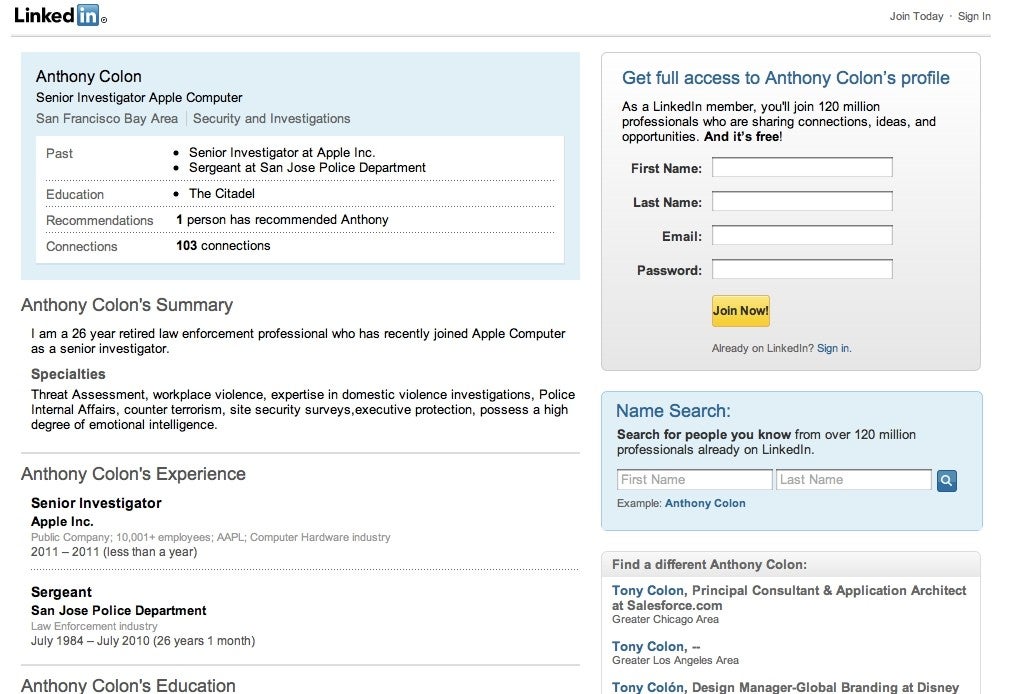 Anthony Colon's pulled LinkedIn profile revealed he is currently an Apple employee
The thing is that only police officers would have been let in to enter and search his house, and if the two members of Apple's security team have presented themselves as SFPD, that would have been borderline illegal, despite the police escort.
Moreover, one of the guys who searched his home, left Sergio his phone number, and SFWeekly managed to connect it to Anthony Colon, a retired sergeant from the San Jose Police Department, whose pulled LinkedIn profile reads "
recently joined Apple Computer as senior investigator
".
This story gets better by the day, even without any iPhone prototype to show for it. We are not waiting with bated breath for Apple to comment on it, though.
UPDATE:
Below is SFPD's official report on the matter:
SAN FRANCISCO POLICE ASSIST APPLE SECURITY WITH THIER LOST PROPERTY INVESTIGATION
After speaking with Apple representatives, we were given information which helped us determine what occurred. It was discovered that Apple employees called Mission Police station directly, wanting assistance in tracking down a lost item. Apple had tracked the lost item to a house located in the 500 block of Anderson Street. Because the address was in the Ingleside Police district Apple employees were referred to Officers in the Ingleside district. Four SFPD Officers accompanied Apple employees to the Anderson street home. The two Apple employees met with the resident and then went into the house to look for the lost item. The Apple employees did not find the lost item and left the house.
The Apple employees did not want to make an official report of the lost item.
"