Story of lost iPhone prototype may be just a hoax
27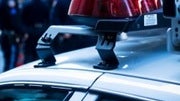 Plenty of headlines were made yesterday after a story of an
unreleased iPhone prototype that had gone missing
surfaced on the web. Reportedly, an Apple employee had lost the handset after visiting the Cava 22 bar in San Francisco, after which Apple electronically tracked the missing device to a family home that was thoroughly searched by the local police department. Still, the said iPhone prototype was never found by the authorities.
However, the whole story is starting to look even more shaky than it already was after the guys from
SF Weekly
decided to do some investigation themselves. After checking with the San Francisco Police Department, the guys found out that
the authorities did not search any houses in the area where the lost iPhone was allegedly tracked to
as no reports of such activity were present on file.
Was this all just an innovative way of Apple building even more hype around its smartphone or was it simply a publicity stunt meant to promote the Cava 22 bar and its lime-marinated shrimp ceviche? It might have also been an elaborate hoax as well meaning that someone may be feeling pretty proud of themselves now after pulling it off. Well, whatever the truth is, we have no doubts that the venue is now enjoying its 15 minutes of fame. As far as the presumably lost iPhone goes, we would probably never hear of it again.