Apple said to be storing users' personal data in China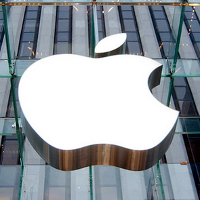 For the first time ever, Apple is believed to be storing personal data belonging to its customers in China, on servers located inside the country. Apple says that this information is being kept there to improve the speed and quality of its iCloud service. The closer the data is being stored to the customer, the faster things like photos, emails and other content can be recalled by the customer.
The information is being kept on servers owned by China Telecom. Despite this, Apple claims that the carrier cannot access the information kept on its own machines. Encryption keys connected to the data being stored, will be kept offshore and will not be made available to China Telecom. Despite all this, most experts feel that Apple would have to turn over data in the case of an official government request. That is also a possibility with data stored by Apple in the U.S., where authorities can request a court order and demand private data stored by Apple.
"Apple takes user security and privacy very seriously. We have added China Telecom to our list of data center providers to increase bandwidth and improve performance for our customers in mainland china. All data stored with our providers is encrypted. China Telecom does not have access to the content."-Apple
source:
Reuters