Apple reportedly scraps plans for a 5.3" OLED iPhone, keeps those for a 6-incher
10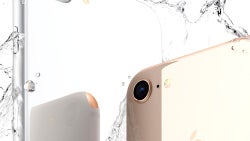 It's not the first time we hear this, but Apple has reportedly ditched the idea for a smaller than the iPhone X,
5.28" OLED handset
for next year. Industry suppliers are commenting that there won't be a tiny all-screen iPhone, as the market preferences have shifted toward larger screens in bezel-less chassis, so Apple is adjusting its strategy accordingly.
Initially, it is said to have given Samsung and
other display suppliers it is working with
a preliminary order for three panel sizes for the 2018 iPhones - 5.28", 5.85" like on the current
iPhone X
, and a larger 6.46" model - but the first screen is now reportedly DOA.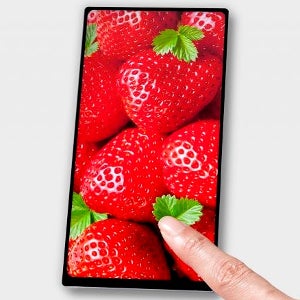 JDI's 6-inchers with 2-to-1 aspect ratio might be in the cards for next iPhones
What intrigues us the most in this rumor, however, is the 6-incher, as the source claims it might have an LCD screen, which would be ordered for production to Japan Display. This strays away from the current speculation that
all 2018 models of Apple will go with OLED screens
. If Apple manages to pull off a bezel-less design on a 6.46" display, stuffing it in a chassis not larger than the
iPhone 8 Plus
, this could be a real boon for iOS fans, coupled with
the iPhone Xs
(or whatever Apple calls it) sidekick. To do that, Apple will likely have to use the
elongated 2:1 aspect ratio
, and Japan Display announced a
similar 6-inch panel
not long ago, so there might be some merit to these claims.
The only loser here are apparently Korean suppliers, as instead of
two or even three OLED panel types
, Apple may be offering just one for the 2018 crop. In any case, everything points to a big redesign of future iPhones, and some might say that the current "surfboard" chassis change is long overdue. If Apple stuffs a huge screen in a fairly compact body, that could also mean that the home button will be gone for good next year on any iPhone model, jibing in with analysts' predictions that it will be
moving to Face ID biometrics
entirely, or try and develop
in-display finger scanner
to complement them, too.