Ready for the 6" iPhone? Apple tipped to release a 5.85" iPhone 9 and 6.46" 9 Plus next year
31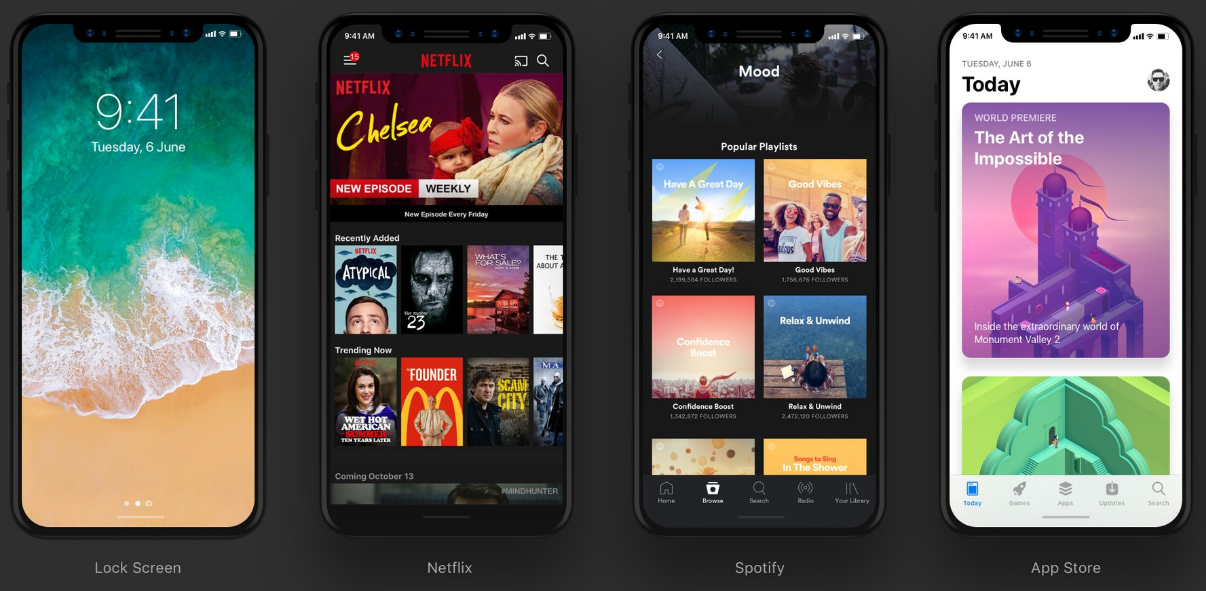 This might be the iPhone design going forward to 2018, in a 5.85" and 6.46" formats
Since Samsung is still the largest mobile OLED display supplier globally, it is no wonder that the first rumors about the screen sizes of next year's iPhone 9 and 9 Plus, or whatever Apple calls them, is coming from industry sources in Korea. Allegedly, Apple will be releasing two phones next year - one with a 5.85" OLED display, like the diagonal rumored for the
iPhone 8
, and a larger one with a 6.46" panel.
Given the trend for bezel-less designs, we'd expect the 6"+ iPhone 9 Plus to actually be the size of the current
7 Plus
or even smaller, so we wouldn't gasp with disgust that Apple could release a giant shovel of a phone just yet. The more logical explanation is that it will have a larger and smaller iPhone to choose from, as usual, with the smaller one being an upgrade of the "all-screen" iPhone 8 that is likely to be unveiled next month, and the larger one having a similar edge-less design, but with a longer screen diagonal.
This jibes with the rumors that Apple will be moving to
iPhones with OLED displays a year earlier than the 2019 plan
, and will eventually have three OLED iPhones to choose from next year, the tentative 8, 9 and 9 Plus. Apparently, Apple scrapped the plans to issue a 5.28" OLED iPhone next year, given the current consumer trend of ever-larger displays in relatively compact bodies. The sources say that the work on next year's iPhones with Samsung and other parts suppliers has started earlier than usual, and the team from Cupertino may order as many as 170 million OLED panels for its Fall 2018 iPhone crop.