Analyst: iPhones will get curved OLED screens in 2018, panels to be supplied by four separate manufacturers
48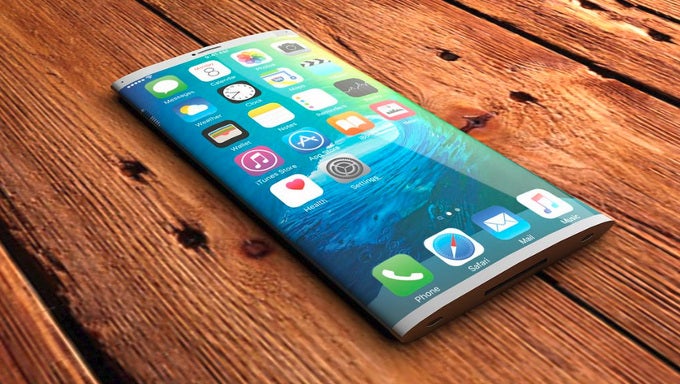 We've been hearing a lot of rumors and speculation about Apple supposedly planning to switch the displays on its iPhones to AMOLED panels, from the current LCD tech. So much so, that by now it seems like it's a question of "when", not "if". Some reports say this year's iPhone 7 will be
the first one with an OLED display
, but the majority of leaksters and analysts say
it will be next year's iPhone 7s
(
iPhone 8?
). Some say Apple will produce a
curved or even bendable screen
when it switches to the tech, others make no mention of it.
President and chief analyst of UBI Research, Lee Choong-hoon, spoke at a seminar for industry investors this last Friday and voiced his opinion on the matter. According to him, Apple will get a few suppliers for the new displays. We've already heard a few reports about a deal between Samsung and Cupertino to supply 100 million OLED panels yearly, so it seems Sammy will be the largest supplier — 60 percent of the total units supplied would come from it, says Lee. The second biggest AMOLED slinger, churning out panels for Apple, would be LG, handling around 20 or 30 percent of the orders. The remaining 10-20 percent would be filled by Japan Display and Apple's main partner and BFF — Foxconn.
According to Lee, 2018 is the year when the first AMOLED panel on an iPhone will appear, and he also says he believes that 30 percent of iPhones built that year will have a curved screen, much like Samsung's own Galaxy edge series. He continues to say that by the year 2020, 80 percent of the iPhones shipped would be of the curved screen variety – we suppose he is making this projection based on expected desirability of a more futuristic-looking iPhone, just like the Galaxy S6 edge had a surprisingly high demand over the "regular" Galaxy S6, despite its notably higher price.
For the most part, we've heard a lot of the reports, upon which Mr. Lee has based his statements.
Samsung's deal with Apple
has been talked about on
at least two separate occasions
, we've heard about
Foxconn gearing up to produce OLED screens
, and we've also gotten wind of
LG gearing up
to produce a large quantity of the panels as well. Given that there's 4 months left until the iPhone 7 is announced, it's reasonable to believe that this generation will skip the OLED, as it seems that the millions of panels that need to be built for it haven't entered mass production yet, at least according to what we are hearing.