Apple receives a patent for flexible sapphire displays
34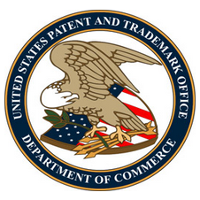 The air is filled with patent news these days, and it would appear that the guys in Cupertino have picked up an interesting one. According to a published report on Thursday, Apple has received a U.S. patent for a flexible wraparound display. The patent covers a number of different shapes including a "
hollow cylinder, a hollow tube with an oval, triangular, or rectangular cross-sectional shape, or other hollow shapes
." The hollow display cover structure could be made up of sapphire and two caps would cover the openings on each end. Sapphire is a very scratch resistant surface which .is why Apple already uses it for its Touch ID.
The display features a wrap-around screen, something that
we've seen Samsung file a pattent application for
. On Samsung's application, the Korean based OEM made it clear that the wrap around screen would be used to display virtual buttons and controls. Earlier this year,
Apple filed a patent for a wrap around AMOLED display
a good eights months before Samsung filed its application.
According to Apple's patent, one or more sensors can monitor screen rotation and information on the screen could stay in the same position, or rotate along with the display. The patent goes on to explain how the sapphire for the cover could be created by pulling a sapphire crystal seed from a molten material. Apple's patent reveals how the display can be used for games, and how content on the screen can be updated in real time as it rotates.
Apple is
rumored to be introducing a larger screened iPhone next year with a screen that curves
downward at the edges. We've already seen curved screens from Samsung (
Samsung Galaxy Round
) and LG (
LG G Flex
), but we are in the first inning of a nine inning game.
source:
PatentlyApple
via
BGR