Apple receives a patent for a mat that changes functions based on the orientation of a device
10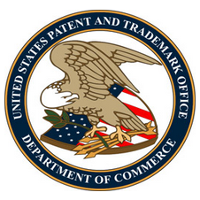 The USPTO has announced that it has awarded a patent to Apple for "
Device orientation based docking functions
." This is patent number 8,645,604 and deals with a method that allows a mobile device like the Apple iPhone or Apple iPad to change its orientation on a mat or in relation to a host device, and have the functions of the mat or device change.
Using sensors, the dock would be able to determine the current orientation of a device, and when it is changed, would know its new orientation. The orientation data, taken by the dock from the device itself, would then offer certain functions to it depending on where the unit is in relation to the mat. The possible orientations include face-up, face-down, and whether the top of the device is facing north, south, east or west of a specific point on the mat.
One example showed that the device would be charged using inductive technology when placed face-down on the mat. A notification or icon can reveal to the user exactly which function is currently being performed to the unit. Another part of the patent revealed that the mat could actually be built on another device like a laptop computer. That would seem to work for smaller-sized products like the iPhone or the rumored iWatch. Apple is supposedly
looking into inductive charging along with two other methods of refreshing the battery, for the rumored iWatch
.
The patent, originally filed by Apple in 2011, reveals that multiple devices could use the mat at the same time. With its own processor, I/O ports and a power supply, the dock could also be used to help data flow from a mobile device to a larger desktop PC. There is no word from Apple as to when or if, this technology will become available to consumers.
source:
USPTO
via
AppleInsider