Apple testing various charging methods for its iWatch
7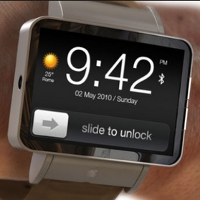 A published report on Sunday states that Apple has been testing various ways to charge the rumored Apple iWatch without plugging the timepiece in. One method, familiar to many of you, is through the use of magnetic induction. In this scenario, the watch would be put on a charging plate and a magnetic field created through the use of electric current, which in turn creates the voltage required to recharge the battery.
Another method involves the use of solar cells embedded in the screen. This would help store enough power during the daylight to run the watch during the evening. We recently told you about a patent Apple has applied for
to protect a method to add solar charging to a sapphire glass display
, like the one rumored to be on the iWatch. The device is said to feature a curved glass screen that would make solar charging easier.
The last method would be one that would recharge the iWatch through movement. This is not new as many of today's timepieces use this technology to wind up a mechanical watch, or to recharge a battery. Apple filed a patent in 2009 for a method in which a person's swinging arms helps generate power to a device. Last July, Apple received a patent for a flexible battery that is traditional in every other way, and could work with a display embedded with solar cells.
There are methods being developed that could even eliminate the battery altogether, not only for smartwatches, but for smartphones. Researchers at the University of Washington have been working on a way for wireless devices to communicate using power that is snatched out of the air from Wi-Fi, televisions and cell signals.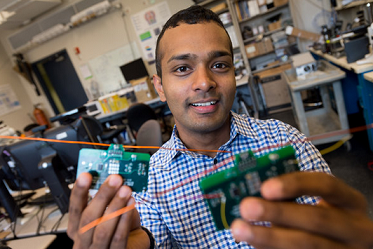 source:
NewYorkTimes